T9 Bra Fit Fest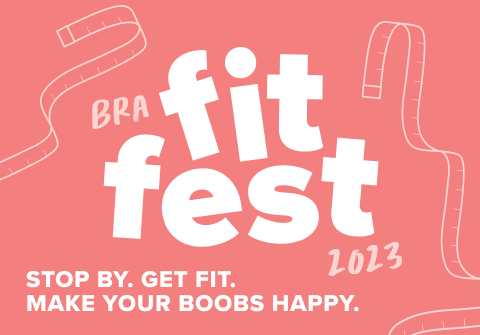 The 2023 Bra Fit Fest is coming to a store near you! Grab a friend and join us at one of our 10 participating stores for a personalized bra fitting, an opportunity to put our bras to the test at our Bounce-athlon, and 15% off all bras purchased at the event!
You'll also get to meet experts from Anita and Brooks bras, along with some of the women entrepreneurs in our T9 Movers & Makers community. Plus, peek inside our traveling Box O' Bras for additional sizes and styles not normally in our stores, enjoy treats from woman-owned Brown Bag Popcorn while you shop, and receive a free gift with any purchase made.
find your 2023 tour stop & rsvp to join the party
find your 2023 tour stop & rsvp to join the party
Our expert bra coaches are passionate about helping you find the right sports bra. Get their advice in person at our Bra Fit Fests, or start here with answers to a few of our most common questions:
How often should I replace my sports bra?
Do D-cups always have to double up?
Will I ever kick chafing to the curb?
What about those headlights?
And many more tips and tricks.
Not sure what bra has the right support for your needs? Check out our Bra Barbell Support System to help you choose the right sports bra.