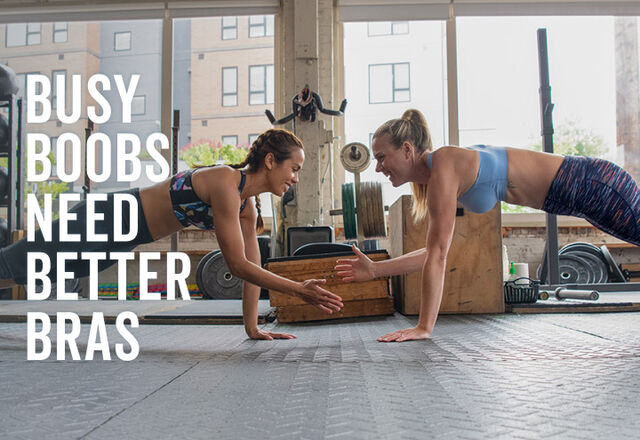 Sports Bras New Arrivals
Even the best sports bras need to be replaced. But when it's time to say goodbye to old faithful, we can count on Title Nine's new sports bras to give us the coverage we want, the support we need, and the comfort we deserve. An underwire sports bra that feels good and looks good under a t-shirt? Bra wish granted. Small rib cage with a larger bust? We've got a bra for that. A new bra that works as hard as we do? Not a want, but a necessity. We make our bras chafe-free and fuss-free - so why settle for a bad bra? We demand bras that offer great support. Bras that can get us through carpools, conference rooms, and high-impact workouts alike.
Title Nine's new sports bras are designed to solve our toughest bra challenges. Chafing bras, poking underwire, and nipples showing through our workout clothes? Those are all bra-blems of the past. Whether we want a high impact sports bra with maximum support and coverage or a medium support sports bra that takes us from work to workout to weekend adventure, Title Nine's sports bras meet our every need. Check out our new sports bras in all different cup sizes, types and styles. From low impact to high-impact sports bras and racerback to strappy bra styles, our new bras have the right fit and style to suit our athletic lifestyles. Can't find your dream bra? Our bravangelists are ready to give expert bra guidance over the phone! Contact the T9 gals at customer service, or stop by one of our stores - either way, we'll give you a personalized fit session to help you find the right sports bra!
Shop featured categories: